SUSIE'S BAND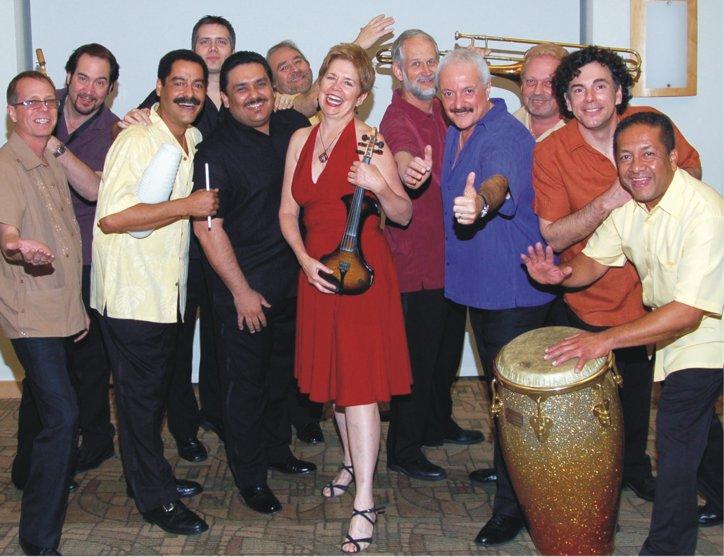 Electric violinist Susie is an exhilarating artist in Latin Jazz. Susie and her talented musicians have created an invigorating and appealing sound that brings audiences to their feet, dancing in the aisles. With her powerful electric violin in the forefront and an accompanying crew of some of Los Angeles' finest Latin musicians, Susie's approach to Latin Jazz and Salsa is captivating.
The Chicago native has developed her own unique and exciting style by drawing on various forms of jazz and Latin music. She has combined her own interpretation of traditional Cuban charanga, a predecessor of Salsa which features both violin and flute, along with the ever-potent fire of Afro-Cuban rhythms and the compelling harmonies of straight-ahead jazz.
Susie has been heard at the Playboy Jazz Festival, Fiesta Broadway, Fresno Latin Jazz Fest, Newport Beach Jazz Fest, and various community concerts throughout Southern California. She has appeared as a guest artist with Tito Puente, Orquesta Aragon, Giovani Hidalgo, Paquito d'Rivera, Orquesta Broadway, Rachel Z, El Gran Combo, and Sonora Ponceña.