It's your child's birthday and now you can't even have a party? At work they had to cancel the employee night. No celebrations with family and friends. No birthdays, no Bar Mitzvahs, no Bat Mitzvahs….
You could spend time selecting and watching a movie, OR you could do something special!
Introducing The Entertainment Contractor's
Virtual Interactive Shows!
Here at The Entertainment Contractor, we know that celebrations don't end just because we have social distancing. You can still celebrate and have some great party entertainment right in your living room, backyard or wherever your party is! We have several entertainers available for Virtual Entertainment!. It's easy! Pick a Party (there are many to choose from) A box of crafts will be shipped to your home with instructions and a link to chat live online with an instructor/entertainer.

We have many great Virtual Entertainment options available:
Trivia Night
Livestream Magic Show
Digital Photo Mosaic
Online Digital Caricatures
Online livestream puppet shows for kids
Musical Bingo Night hosted by our wonderful DJ
Livestream Caricatures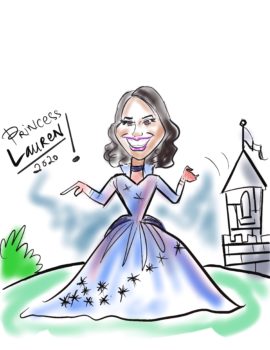 Livestream Ceremonies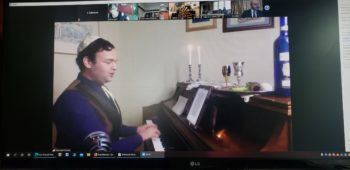 Ask us for other ideas and options! After all, we've been here 40 years making entertainment dreams come true for celebrations everywhere. Have your own idea? We have a party planner that will find a way to make it happen!
Welcome to Southern California's Premier Party Entertainment and Party Planning Company, celebrating 30 years of the best quality party entertainment. We rent food carts like ice cream carts, popcorn carts, party carts, hot dog carts and more. We also provide snow making and party planning services for clients all over Southern California.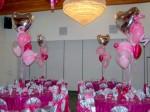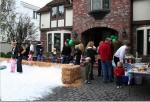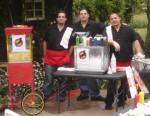 Our experienced, creative, and talented staff are ready to work for you. They can add color to your existing event or help you plan a new event from scratch. We have produced, planned, and coordinated many events for: Corporate Meetings, Bar Mitzvahs, Bat Mitzvahs, Snow Parties, Holiday Events, Private Events, Grand Openings, Movie Premieres, Hollywood Wrap Parties, Fundraisers, Team Building, Industrials, Party Carts, Trade Shows, Company Picnics, Grad Nights, Weddings, Open Houses and much more.
Our artists, entertainers, and staff are experienced professionals. They have appeared in many film and television projects. They also travel all over the world to appear at trade shows, conventions and world fair/expos. Our performers go through an auditioning and screening process. You will get the best party entertainment possible to make your event a success.
The Entertainment Contractor also specializes in supplying a variety of Food Cart Rentals, like ice cream carts, popcorn carts, hot dog carts, nacho carts, churro carts, cotton candy carts, and many more. Click here to learn more about The Entertainment Contractor's Los Angeles food cart rentals. We can help keep your party guests happy, not hungry! The Entertainment Contractor is also a Southern California expert in providing and making snow for parties throughout L.A. Add real or fake snow to your holiday party to wow your guests. Make it an event to remember! Click here to learn more about Snow for your party.

We pride ourselves on offering a wide variety of professional, top quality party entertainment and great service.
Call us now to book your next Special Event: Toll Free (877) 254-1268
We've made navigation simple. Try our new interactive Entertainment Wizard! Simply select what applies to your needs. Let the wizard assist you in making suggestions with a variety of party entertainment ideas and pictures to review. You can also try browsing one of the categories below or clicking here for all options!
Here are some great suggestions to get you started.

Glitter Tattoo Artist! Want to bring on the bling for your next event? Then try a fabulous new spin on tattoos. Sparkly and colorful, glitter tattoos are a cool way to celebrate your special day and guaranteed to be a hit with your guests both young and old. To book your next shindig just give us a call at (877) 254-1268 or fill out the contact form and we'll do the rest.

Birthday Chronicle Robot! Step back in time with a 'newspaper' showing the headlines from a birthday or other significant date with our Time Chronicle or Birthday Chronicle robot. Prints out quickly. Great for Bar Mitzvahs & Bat Mitzvahs, holidays, birthdays and corporate events. Just give us a call at (877) 254-1268 or fill out the contact form and we'll do the rest.

Hire a Magician! Everyone loves magic, so why not bring your event to life with a strolling magician or a master illusionist? Our magicians are the best in the business and will keep your guests talking. Just click here to choose a magician and give us a call at (877) 254-1268 or fill out the contact form and we'll do the rest.

Photobooth! Try our old-fashioned photobooth updated with some modern touches. Digital prints with various borders, backgrounds, and even hairstyles are now available at a touch of a button. Different booths are available depending on your needs. Our most requested prints out 2 strips with 4 images on each strip, giving you the option of putting some in a scrapbook and taking the rest home. Just give us a call at (877) 254-1268 or fill out the contact form and we'll do the rest.