SONGMAKER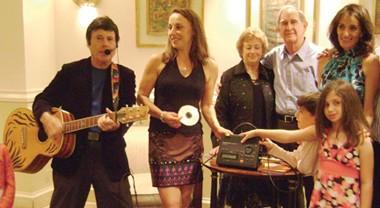 Our versatile entertainer will add a unique touch to your event! During the cocktail hour, he will circulate throughout the crowd; with guitar in hand, he approaches a small group and instantly composes songs about anyone and everyone.
A few quick questions, an article of clothing, a humorous remark, all can be used to spark a song. A full-length song, composed ahead of time can be performed also for the entire group. The song can be a surprise, something for an organization, a family or the honoree.
Our entertainer meets with the people "in the know" to gather information prior to the event and the final result is a hysterical and engaging cap to a great evening.