A CAPELLA SINGING GROUPS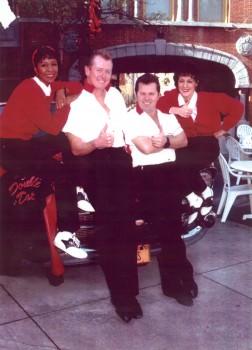 Looking for a doo-wop group to add atmosphere to your 1950's event? Or perhaps an a cappella human symphony of voices, performing pop & classical works from Gershwin to Beethoven with inventive style and a humorous flair? Maybe you're in the mood for a barbershop quartet. Whatever your taste in a cappella music, our professional studio singers are at your service.
For an unexpected twist, liven up your party with the operatic talents of the Singing Waiters! Click here for video demo.