MENTALIST SHOWS – E.S.P.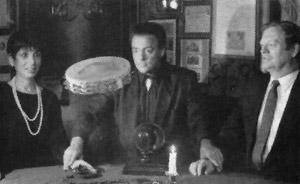 This is a mind reading show that your guests will participate in. It's highly visual and diversified. Thought-provoking to say the least — and we'll throw in some comedy as well to really liven up the entertainment. Watch your guests laugh with embarrassment as our mentalists read their most outrageous thoughts!
Remember, all psychic services are provided just for fun and can't replace professional advice.