PHOTO BOBBLEHEADS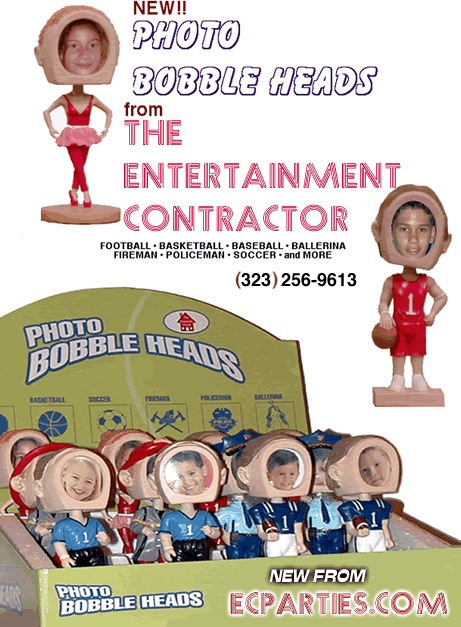 CHOOSE FROM:
Baseball, Football, Basketball, Hockey, Car Racer
Policeman, Fireman,
Cheerleader, Ballerina
Prom Couple or Bride and Groom!
NEW DESIGNS – JUST ADDED!
Girl's Volleyball, Tennis, Skiier, Hip-Hop Boy and Girl,
Softball, Snowboarder and Soldier.
DARKER SKIN TONES AVAILABLE IN
MOST POPULAR BOBBLEHEADS
Baseball, Football, Soccer, Cheerleader, Graduate & Soldier.
If you don't see it, ask us.