ORIGAMI ARTISTS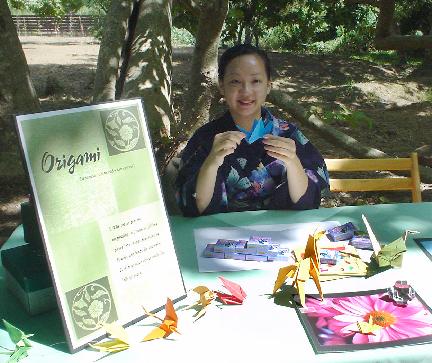 This is the Japanese art form of paper folding. Your guests will be amazed at how nimble our origami artist's fingers are as they fold paper into intricate shapes (given to your guests as a keepsake from your affair).
In addition to traditional square paper models, our artists can also fold action paper models, which can be manipulated to move and perform in some entertaining manner. Such models typically include flapping birds, jumping frogs, kissing penguins, rotating tetrahedrons, etc.
We also have a special origami artist who specializes in folding American dollar bills. He not only folds unusual action models from the dollar bills, but also tells stories with some models. The client can provide crisp, new dollar bills for the event or reimburse our artist for those given away. Performances may be in any number of costumes including but not limited to tuxedos and traditional Yukata and Hakama.