ETCH A SKETCH ARTIST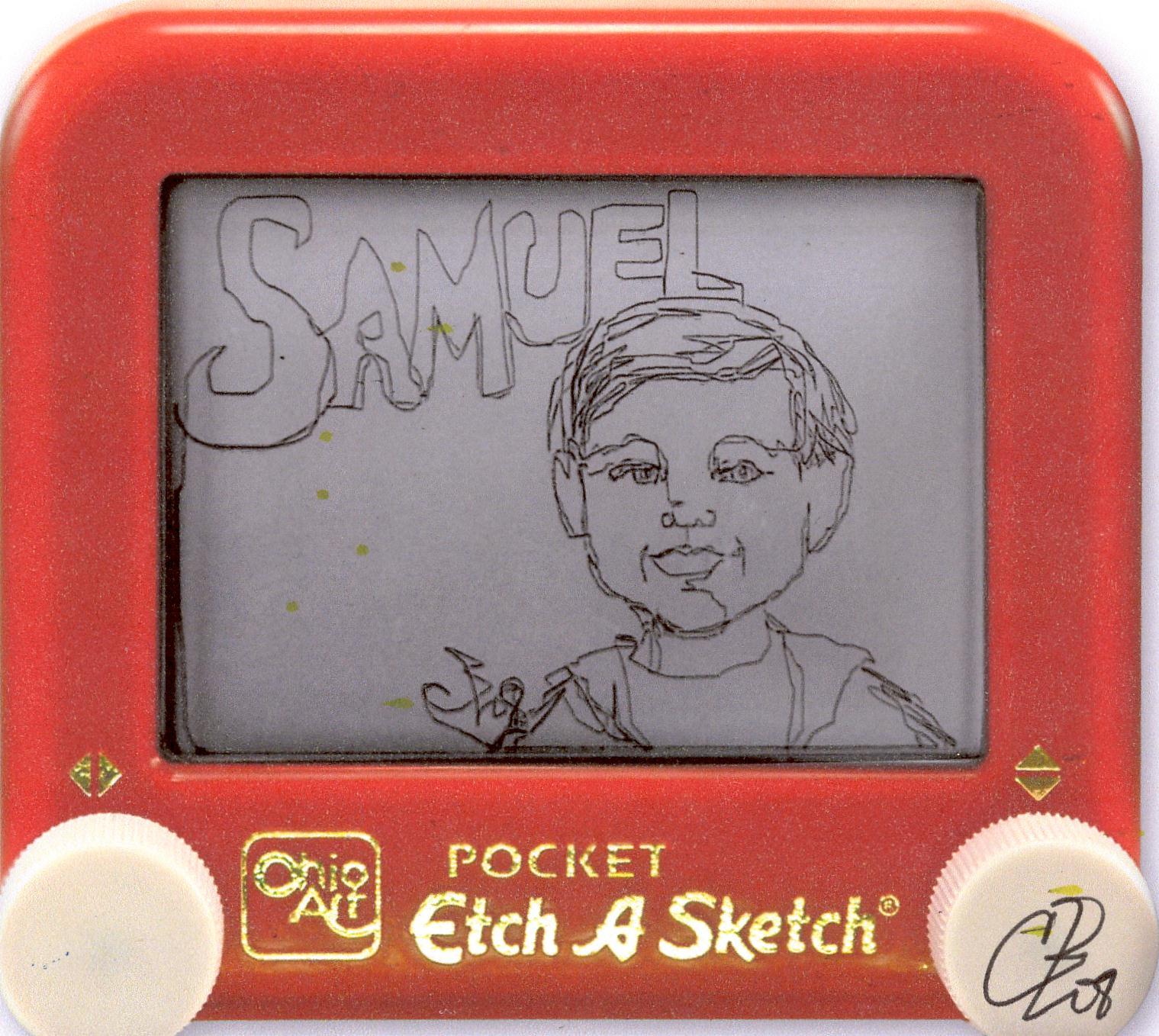 YOU! Etched in just minutes. Our renowned lightning-fast Etch-A-Sketch® artist creates astounding Etch-A-Sketch® art with amazing speed and detail. Available for galleries, personalized gifts, private parties, special events and more!
Projected live in real time on his Etch Pod, he draws brilliant renditions of your party guests in mere minutes. Your guests take home their Etch-A-Sketch® drawings as a digital print, printed t-shirt, video of its creation, and/or the toy itself.
The Etch-A-Sketch® toy can also be preserved as art for display.