The Birthday Chronicle Robot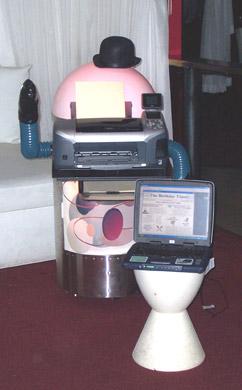 A "newspaper" that reveals interesting information about the day you were born or any date between January 1, 1900 – December 31, 2005.
The Time Chronicle robot can tell you all kinds of neat things about your birthday. Would you like to know who was President when you were born? What the price of gasoline was? Or who won the Academy Awards and World Series that year?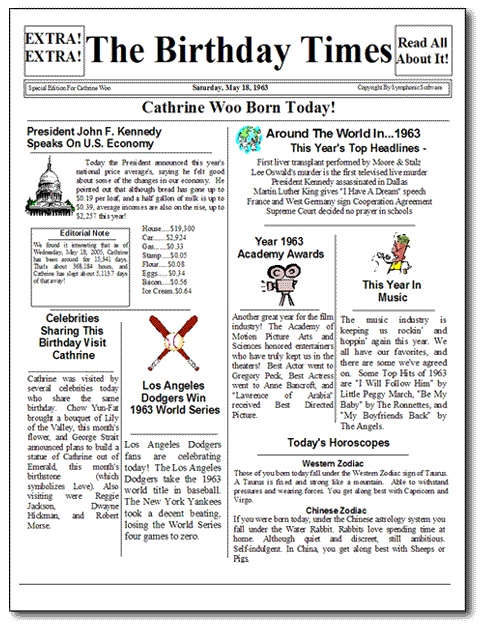 Great for:
Birthdays
Bar/Bat Mitzvahs
Conventions/Tradeshows
Promotional Events
Private & Corporate Events