HORSES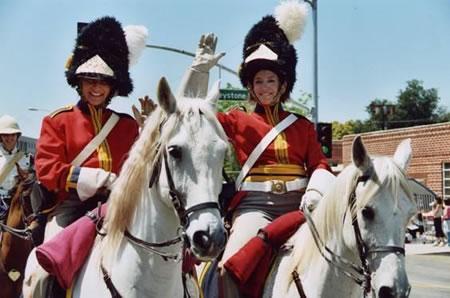 The Warhorses bring the magic and majesty of bygone eras to any occasion. They provide elegant mounted escorts for weddings, parties, parades and special events. Full performances with musical rides and demonstrations are also available. Veterans of the Tournament of Roses Parade, History Channel programs and the subject of many articles in newspapers and magazines, the riders are experienced performers who can make your event truly memorable. Many uniforms, cavalry regiments, and time period themes can be arranged, from Roman to Napoleonic to WWI. The Warhorse ladies also present sidesaddle demonstrations in full period costume and can be accompanied by their dashing cavaliers for a touch of romance.
Bring the grandeur of the cavalry and the breathtaking beauty of the noble horse to any event with the Warhorses.
Other Horse Shows are also available. Ask our resourceful staff members for other options.